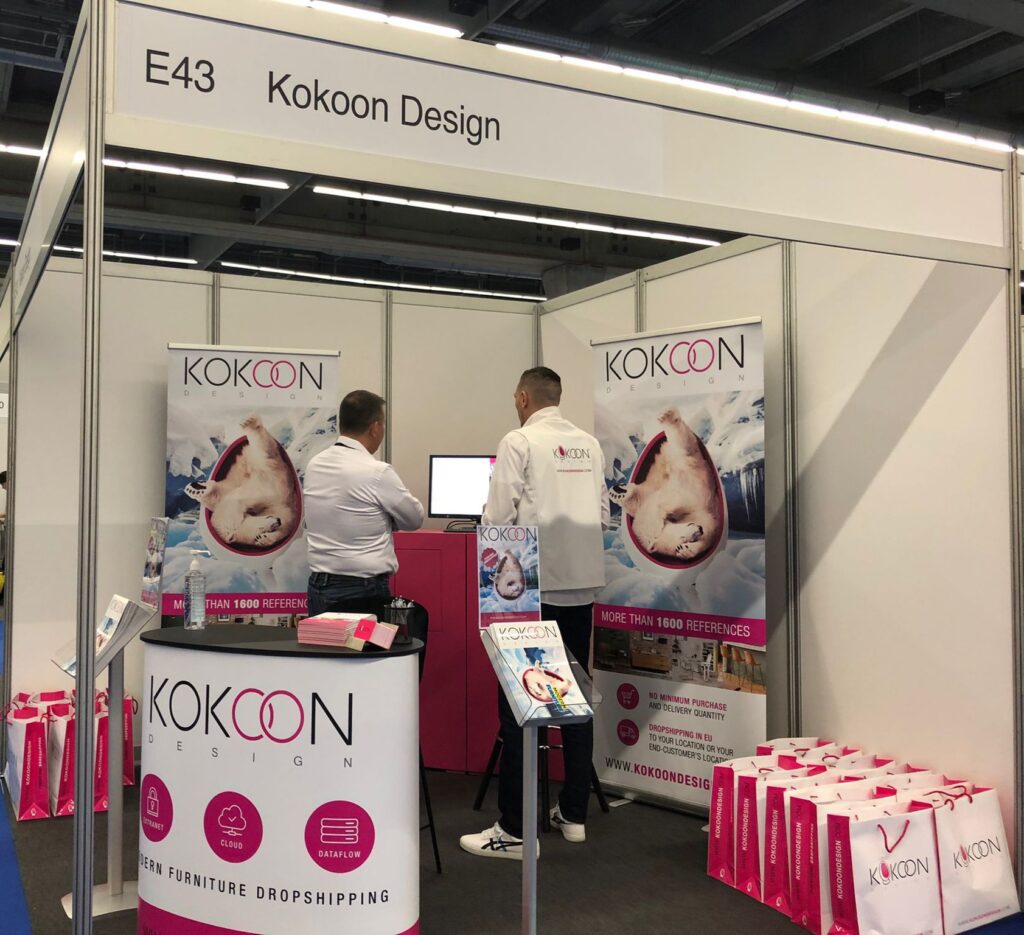 Kokoon Design @ White Label World Expo
We had the opportunity to present Kokoon Design's services for the first time at the White Label World Expo in Frankfurt.
We were looking forward to this event, which had been postponed several times due to the pandemic.
It was an opportunity to meet players in the digital and e-commerce world. To be able to offer our Dropshipping solution dedicated to online sellers.
It was a gamble to show up at this fair.
You may ask why we didn't choose to showcase our brand at a furniture show for our baptism of fire rather than take a risk.
The answer is simple. For 10 years now, Kokoon Design has been offering a service dedicated to e-tailers in a sector of activity that is set to explode. And recent events and lockdowns have reinforced our strategic choice.
Everyone who owns a home needs furniture. As a result, our customer base includes almost everyone in the developed world.
Global online furniture sales are expected to reach €294 billion by 2022, with an average annual growth rate of 11.9%. In short, the online furniture market is huge.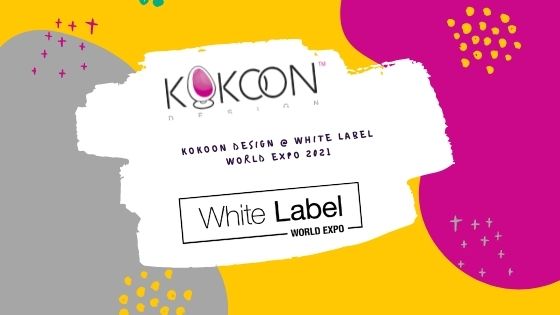 Furniture comes in all shapes and sizes and can be bulky to store if you plan to sell it online.
At Kokoon Design, we understand this. That is why we want to give more.
More than just a furniture brand, we want to provide a complete service to any business which wants to grow online.
With our Dropshipping solution, you can offer your customers much more choice without any investment.
Kokoon Design's Dropshipping solution is simple: We create the design, we stock it, we deliver it, you sell it.
And we were right. The buzz around our stand only confirmed the vision we have.
The outcome of the White Label World Expo is very positive for us.
First of all, on a personal level, it is always interesting and beneficial to keep in touch of new developments and changes in the market. Second, in terms of networking, as far as kokoondesign.com is concerned, we have been able to make many contacts that will lead to solid partnerships in the future.
Our entire team looks forward to seeing you again at a future trade fair.