Our tips for reducing your return rate
As a dropshipper, you should be aware that product returns are a major source of loss in terms of margins and processing time. The figures and statistics available on this subject show that this is a real problem for all e-retailers.
51% of online business owners estimate the percentage of returns to be between 1 and 10 percent of the total number of dispatches.
Of buyers, 32% never return an item, while 55% do so from time to time. 10% of customers who buy a product online return it regularly, while 2% do this often and 1% almost always.
There are several reasons why a customer may return a purchased product. For example, 32% of returns are due to the wrong size and 25% are due to defective or damaged products. Fortunately, there are solutions that enable you to significantly reduce your rate of returned goods. In this article, we provide you with sound advice about how to deal with these issues. The goal is to help you reduce the number of returns and thus boost your sales!
Analyse your returns so you thoroughly understand it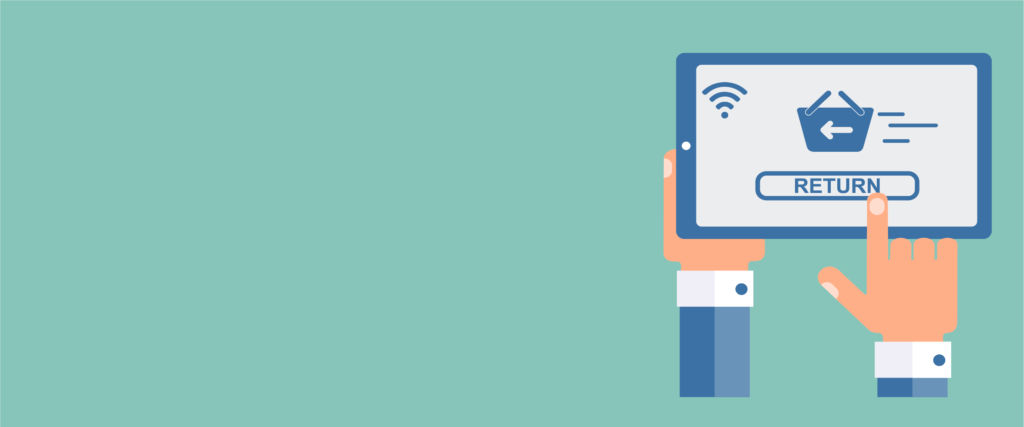 In order to decrease your product return rate, it is essential for you to identify the causes behind the increase. You should therefore immediately identify the reasons for returns by asking your customers. You can record the return reasons via a dedicated online space.
You can also use email. This is a customer feedback system that enables you to gather more information about what causes some buyers to return your products.
You may want to consider constantly improving your store's customer relations in order to make this easier.
This is necessary if you want reliable answers to the questions you ask your customers about why they return the products they buy. There are various ways to maintain a good customer relations service, such as rewarding buyers who don't return their purchases. We also recommend that you have an effective system in place to deal with "repeat" customers when it comes to returns.
The choice you make regarding these methods will depend not only on your brand's sector of activity, but also on its positioning in the market.
Provide more information on your product page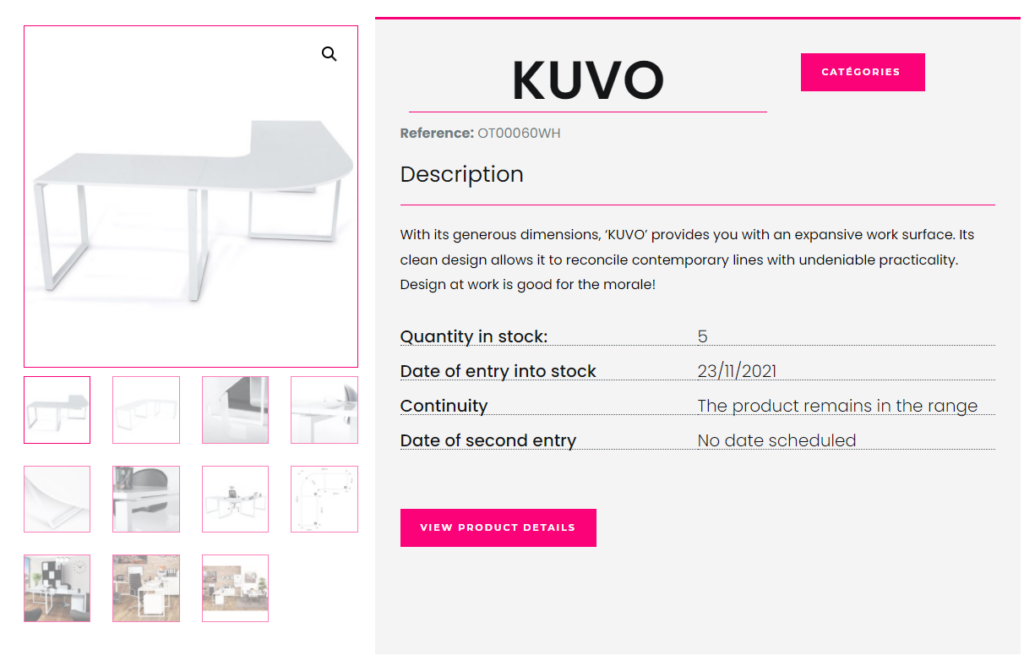 The inability of the customer to physically test the product is the primary cause given for returning products. As a dropshipper, one of your major challenges will be to digitally change this experience. The solution is to provide a more detailed description of your items by giving the right information about them. Shape, colour and size are therefore just some of the elements you should focus on for more explicit product pages.
Add high quality photos that show the item from several angles.
At Kokoon Design we provide relevant tools in addition to the advice of our team. Through our Mood Pictures, we offer situational photos of our products.
The images we use for this are all taken in our photo studio.
We have a range of between 7 and 20 images for each item on the photo front.
This gives us a total of nearly 18,000 photos which can be used to describe our items. Along the product descriptions and full information available in our cloud and on our website.
For optimal efficiency, you should also consider adding a zoom feature. Also conscider creating a product page that is as exhaustive as possible. Feel free to supplement this information with size guides, comments or customer reviews, etc.
Using this approach, you will enable your customers to order and receive items that fulfil their expectations.
If you want to reduce the rate of returns, make sure that the orders your customers receive are as close as possible to what they were expecting
Implement a more professional mailing process
If you want to decrease your returns rate from your buyers, they should be aware of the return conditions in advance.
At Kokoon Design we are constantly improving the order shipping process. 
This includes careful examination of the packaging of the item used. 
We always check the contents of each package before shipping.  
We make sure that the product is perfectly protected inside each package. This means we not only focus on the packaging, but also on the padding. 
Keep in mind that some customers want to compare different products upon receipt before making a final choice.This means that they will readily order more items than they really want to keep.This is one of the main reasons people return things. You can decrease this type of return by adding a pop-up window. This will appear in certain baskets and will subtly and very politely inform the customer of the negative impact of these returns.You may even want to outright ban certain categories of basket due to this.
Optimise payment method management
Be very careful about the payment methods you offer your customers. Payment in instalments can be linked to high return rates.However, the impact of this solution on the percentage of returns should be kept in perspective.Payment in instalments is in fact an excellent tool for new customer acquisition and conversion rate growth for major brands. 
It is therefore best to find the right compromise when using this option.You can offer this payment method subject to certain conditions, such as the application of additional charges.You can also lower the returns in this area by promoting alternative payment methods such as coupons or other vouchers.

Buying furniture online has been on the rise in recent years. Whether you are a dropshipper specialising in this business or not, it is important to apply the various tips mentioned above.Only then will you be able to significantly decrease your return rate and thus optimise your profit margins.