How to advise on the right height of stools
Online furniture dealer, are you looking for the best way to increase the satisfaction of your customers who buy items such as stools?
For this kind of trendy product, you should already know that height is an important determining factor in the buyer's final choice. You should therefore be able to give useful advice to help customers choose the right size (and model) of stool to suit their needs. Here are some tips to help your customers choose the ideal height of a bar stool when purchasing this type of seating, thereby reducing the return rate due to buying the wrong size. 
Communicate effectively about stool heights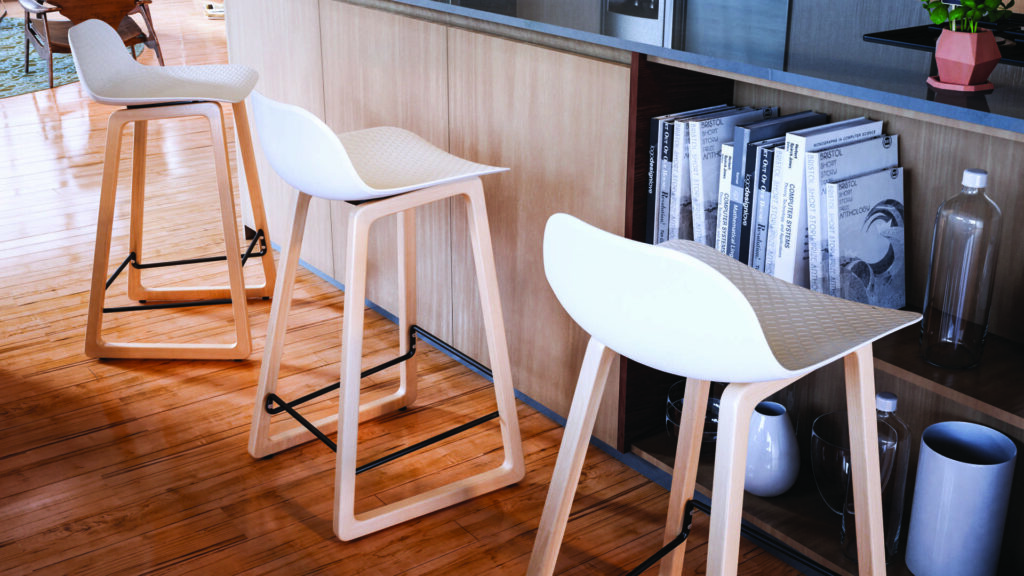 To help your customers find the right stool for their needs, it is important to give them the best advice on their choice of height.
Display all relevant measurements to help make this process easier for customers. This is essential to avoid choosing models that are too high, too low, too wide or too narrow in relation to a high table or bar.
You therefore need to make sure that users of Kokoon Design stools sold in your shop do not feel too cramped. This is something you need to specifically emphasise in your communication strategy. Make sure your customers have easy access to information on the different types of problems that can arise from stool height. 
Suggest a selection of stools according to the height of the customer's table top
Make it easy for customers to find what they are looking for with a selection of stools from your catalogue that takes the width of their table or bar into account. This means your on-site models can be presented in the following way:
Stools with a height of +/- 65 centimetres for a bar or kitchen table measuring between 85 and 95 centimetres in height. By providing several references in this category, customers will be able to find what suits them.
High stools of 75 centimetres or more for tables or bars with a height between 100 and 115 centimetres. These models are perfect for making users comfortable.
Height adjustable stools for standard tables and bars. This category has the benefit of being adaptable to the needs of buyers based on users and situations.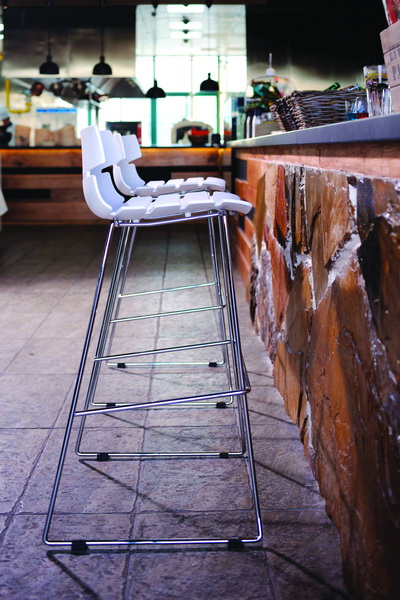 To best help your customers, consider writing product sheets containing detailed information on the size of the stools you sell. These will give buyers an idea of the maximum and minimum heights of a stool within a few easy clicks. They can then make their choice with full knowledge of all the facts. 
Classify the heights of your stools based on their type
To help customers choose the right height for their stools, we also classify them according to their type.
Feel free to make sub-categories of products by size in order to facilitate visitor browsing and to optimise the conversion funnel.
Emphasize the need to maintain sufficient space between the legs and the table

It is important for your customers to know that the height of a stool is selected based on where it is used. For this reason, you should advise them to leave enough space between the seat of the stool and the underside of the table. An approximate distance of 20 to 35 centimetres is recommended. This distance is needed to ensure optimal comfort for the legs of people who will sit on the stool around the table or at a bar. For (breakfast) bars, please remind customers that these provisions advise a minimum of 10 centimetres between the bottom edge of the bar and the knee. This is something you should not overlook if you want to reduce the rate of return as a result of ordering the wrong height of stool on your website. 
Rely on a responsive team of advisors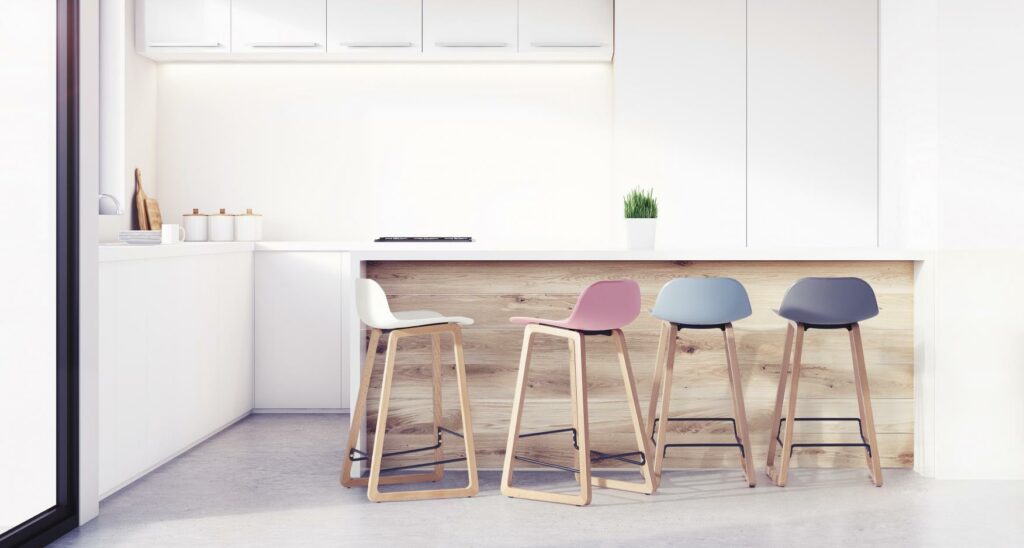 Choosing the right height for a stool can still be a difficult task no matter how much information you provide the client with. That's why you need to make it easy for your buyers to get in touch with your team of advisers. Doing this will let them enjoy expert advice, be it via social networks, a live chat or in person in your showroom. This proximity to your customers will help them choose this type of seat based on their needs and wishes. With better advice, your customers can choose stools with a height that meets their expectations. With the assistance of these professionals, your buyers will be guided through the purchasing process step-by-step. This will make it easier for them to find the right size. 
Provide a fully detailed FAQ
An appropriate FAQ helps you to better advise your customers on their ideal stool height. It is therefore a good idea to put yourself in the customer's shoes by asking some relevant questions. This is where you can provide answers that will actually help them make a good decision when it comes to choosing the size of the seats they order. Here are some examples of questions that you can focus on in your FAQ:
How do you choose the height of a stool?
What size should a commercial/counter/bar stool be?
…
By providing clear answers to questions like these, your customers will have all the information needed to help them choose a stool height that suits their needs. 
Create a size guide for your stools
Size is one of the main factors that leads to a product being returned. Stools are no exception. For this reason, you need to provide customers with relevant information about the height of these items. It is best to provide buyers with a size guide to the stools offered in your catalogue. Make sure it is as straightforward as possible. This means you need to create a height guide for the different models you offer. You should also use language that can be easily understood by your customers. 
Advising customers on the correct height of the stools you sell is one way of reducing the rate of return of these products. To be successful in the resale business, it is important to give your buyers as much information as possible about size. Do your best to apply these tips in order to increase your chances of selling stools that meet customer expectations.